About Us
Texas Strengthening Technologies




Strengthening Existing Concrete Structures
Concrete Experience To Do The Job Right
Texas Strengthening Technologies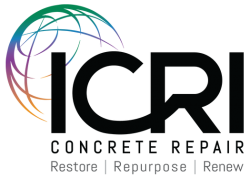 With decades of experience, owners Bobby Irvin, Jose Ochoa, Omar Martinez and their team work on structures across the entire continental United States. From commercial and residential high rises to large parking structures, to industrial work, the team at Texas Strengthening Technologies has the experience, knowledge and work ethic to do the job right the first time, so your concrete problems won't keep coming back to haunt you.
The leadership and employees at Texas Strengthening Technologies are passionate about their work, and it shows through the top notch service Texas Strengthening Technologies provides. "We enjoy this work, because when you need us it's because you have a problem. And we get to solve that problem. We enjoy helping get people out of a bind and we respond quickly." 
When you call us with your problem, we immediately take your needs seriously. We make it our priority to come to your location and give you a precise, fair and free estimate. We want to help you get the ball rolling and get your project started as promptly as possible. We will come out, take a look at your problem and give you our honest opinion on what needs to be done to keep your structure safe and up to code. 
At Texas Strengthening Technologies, we are experts at repairing, strengthening and enlarging existing concrete structures.
Once the estimate is completed, we will work directly with you to get our crews on - site and get the project completed in a safe and timely manner. We would never sacrifice safety in order to speed up a project. The safety of others is our number one priority. 
Keeping Your Concrete Tough As Nails
Trust The Concrete Repair Experts
With over 25 years of experience in concrete strengthening and repair, Texas Strengthening Technologies has the knowledge and skill to make sure even the biggest jobs are handled swiftly, safely and correctly. Based in Cleburne, Texas, Texas Strengthening Technologies travels around the United States to complete jobs. From massive parking structures with barrier cable problems to a concrete foundation issues on a suburban neighborhood street, we can do it all.
Have a Concrete Strengthening or Repair Need?
Don't Wait! Call the Experts at Texas Strengthening Technologies